2021 AB Youth Championship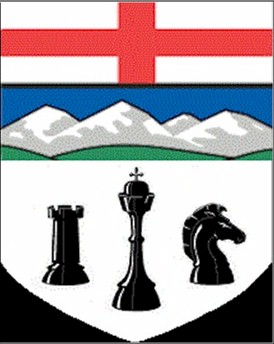 Official AB Youth Championship of Alberta Chess Association
6 Youth sections (AB Residents only):
Under 8: Born after January 1, 2013
Under 10: Born after January 1, 2011
Under 12: Born after January 1, 2009
Under 14: Born after January 1, 2007
Under 16: Born after January 1, 2005
Under 18: Born after January 1, 2003
Location: Lichess and Zoom (code provided to registered players on April 9th).
Entry fee: $10 until 10 pm April 3rd, 2021. $15 until 10 pm April 8, 2021. No registration after that time!
Prizes (per section, all prizes are paid with Amazon gift cards):
1st: Title of AB Youth Champion $30
2nd: $20
3rd: $15
Top Girl: (Must be at least 2 in a section) $12
*Sections that have less than 4 participants will have less prizes based on a formula participants-1=prizes. (For example: if there are two participants, there will only be one prize).
**Only one prize per player (the highest). In case of a tie the player who receives the prize will be determined according to lichess tie-break formula (no splitting of prizes).
Zoom information: All participants must be present in the zoom room with Video on! Anyone who is not present in zoom with video will not have their games count. Video must be either of the face of the participant, or their body with screen.
Format: 5 Round Swiss (except for sections of 6 participants or under where it will be Round Robin, or Double Round Robin). CFC Rapid Rated.
Time control: Game 15 10 seconds increment.
Schedule: 10 am- Arrival to Zoom and player verification.
10:15 am-Tournament Announcements.
10:30 am-Start of 1st round.
Rounds will be started one after another with a 2 minute break in between.
Registration process:
1) Fill out the registration form on this website and pay the fee.
2) If you are not yet a member of team ACA on lichess please join it at: https://lichess.org/team/alberta-chess-association When requesting to join enter the full name of the player and the city in which they live.
3) On Friday, April 9th you will receive the zoom room invitation to use.
4) Come to Zoom room at 10 am on April 10th.
5) You will be provided with the tournament password once you are in zoom with video.
Fair Play policy: Official tournament results will not be announced until the fair play committee reviews the games of prize winners. The games will also be reviewed by lichess fairplay Algorithms. Prizes will not be paid out to anyone "cheating" and ACA may pursue further bans of such players.